Aadya a three years girl lives with her Nani, Nanoo, and Mom in a flat of a big apartment. Her mother is a Senior Secondary teacher and her father is a scientist in IIT, Mumbai.
In the apartment everyone remains busy in his own affairs and no one has time to spare for neighbors except on some special occasions.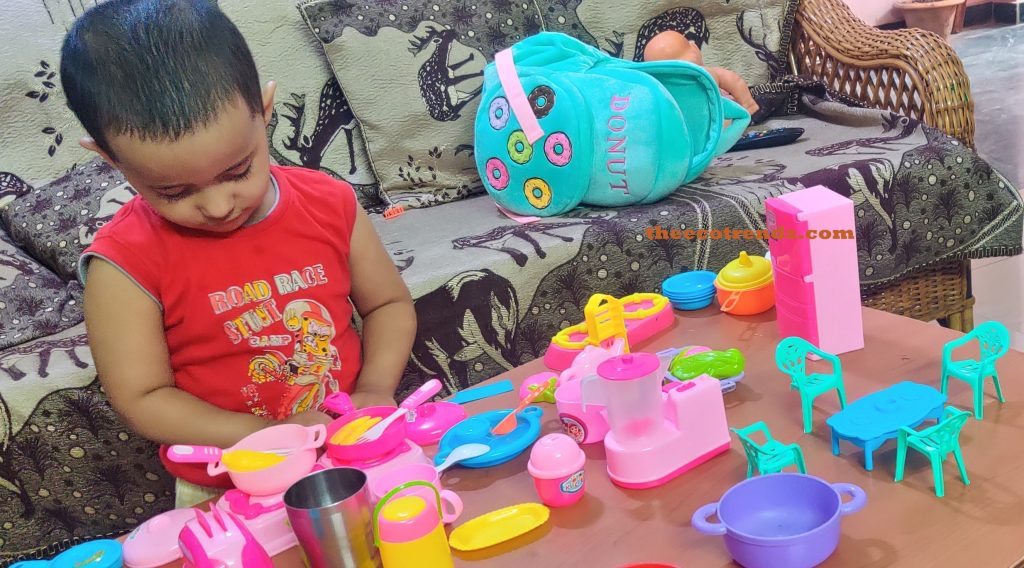 But Aadya has many, many friends. She remembers names of all her friends. Even she identifies parents, brothers, and sisters of all her friends too. Recently she learnt to open the door outside by moving the knob of the lock. She moves to one of her friends, rings the bell and enters inside. There she gets sufficient hospitality by not only her friends but by their parents as well. She inspects all the toys there and remembers which one she does not have in her own possession. In the mean time her Nani starts searching her and knocks on some doors of her friends. Incidentally Aadya appears in any one of the homes.
Aadya loves all the brothers and sisters of her friends too. She knows them very well. She always likes to remain in the company of her friends. Her friends are not all of her age. Some are more than two to three years seniors to her while some are a few months' juniors to her. But she is a leader and behaves as if she is the senior to all of them. In games too she remains ahead to all others. While playing she instructs everyone how to perform in the game.
She is a great user of pens and pencils and crayons and water colours. She has made designs on all the walls of the flat. Whenever she finds a paper she draws her own design on it and paints in colour. Fearing from any bad behaviour from the flat owner in future her mother got the whole flat painted by labourers. But soon, Aadya placed some new designs here and there.
She is very fond of makeup items. She easily opens the door of the cupboard and brings out whatever she spots. She uses nail polishes, lip sticks, creams, powders, eye liners, shampoos, etc. etc. Since, she does not know where and how to use these articles, she applies these wherever she wants to. She becomes a perfect joker in makeup. But, what of that? She remains very happy in her new makeup. Soon she is spotted by someone of the house. Her mother or Nani brings her takes into the wash room and washes her makeup scolding how much she has wasted. It does not make any difference to Aadya.
Aadya celebrates her Birthdays many times in a month. Sometimes she celebrates birthdays of her toys as well. All depends on her mood. She may suddenly pick up the mobile phone and contact to her father at Mumbai. She recognizes the phones seeing photos besides the numbers. She asks to send birthday cake online. Being the lovely daughter of her father, her father orders for the cake and the cake reaches to Aadya within some hours only. Aadya goes from door to door in the apartment and invites all her friends along their brothers, sisters and parents.
In the evening she waits all her friends and does not start the programme until a single one of them or any one of their parents or brothers or sisters are left. At last the celebration starts. She greets everyone at the gate and asks to take appropriate seats. Now she cuts the cake and celebration starts. Soon after celebration she cares that every one of the invitees gets the share of the cake. Everyone gets refreshment and Aadya enjoys company of all her friends.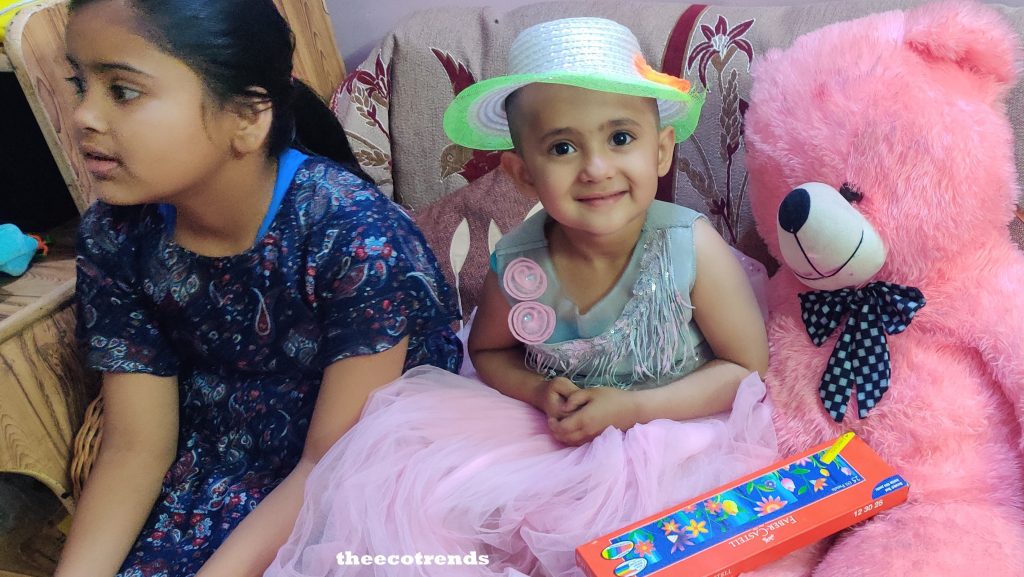 We even in our fifties and sixties could never learn to make friends like this. A small girl of three has taught us a lesson as how should we live in a society. We did not have any society at all though we recognized many persons in our apartment. It is Aadya who has linked our hearts together. Has she landed on this earth, and that too in our family to teach us lessons of life. Though she is small, a girl of just three, but we are more more smaller than she.
Aadya, relations, society, friends