Mining of minerals in Jharkhand cannot be done at the cost of environment. Mining can be stopped for the protection of greenery. Mining has caused considerable loss o wildlife of the state. It is a critical issue.
Illegal mining cannot be tolerated. The Government has not issued any Policy so far. Mountains and hills are vanishing. These statements were orally given by the bench of Justice Dr. Ravi Ranjan and Justice Sujeet Narayan Prasad on Friday. The hearing was conducted through video conferencing on different PIL on wildlife, illegal mining, vanishing mounts and hills etc.
Direction to stop illegal mining
The High Court asked about the number of mountains protected after the action of the Government. If you sell all the minerals by excavating the land, you can no longer have forests, water, and climate in proper condition.
If water, forests and climate are not protected, how can the human lives are saved. The bench ordered the government to stop the illegal mining at all costs. It ordered the Government to file affidavit stating that the illegal mining is stopped. If the court comes to know that illegal mining is continued strong orders will be issued after that.
The Government is Affirmative
Before it advocate General Mr. Rajiv Ranjan and Advocate P.S. Pati presented the side of the government. They said that the state Government is on way to do all these activities continuously. Solid steps have been taken up to stop illegal mining.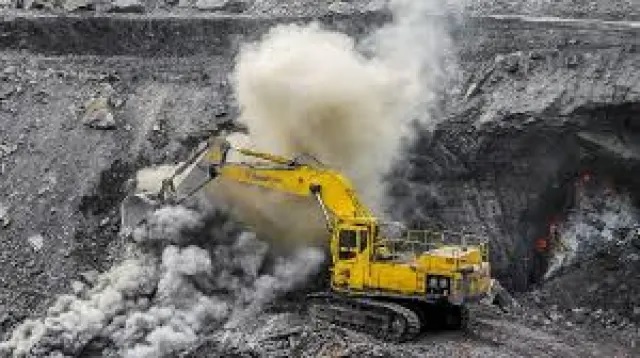 Advocate Mr. Indrajit Sinha told with reference to the report of the Government that more than 650 cases of illegal mining were recorded. The High Court had taken self cognizance earlier and told how the events had reduced so early.
The Court Expressed Anger on Forest Officials
The court said that officers should be extremely worried on the fact that forests of Jharkhand have no tiger. Officers are showing Philosophies. What does the Forest Department do? And how are officers sleeping in peace. In Balmiki Tiger Reserve has 35 tigers. They have been banded with collars. They are being tracked. But officers are telling that only five tigers have remained.
The High Court heard the case of death of calves of elephants in the forest of Baloomath.
The High Court stated
Mining can be stopped to conserve greenery
How many mounts have been protected by checking the illegal mining
Mica is exported in spite of stopping of mining of mica in Koderma
Illegal mining in the state cannot be tolerated.