Nerium oleander is commonly known as Oleander or Nerium. It is a shrub cultivated in sub-tropical and temperate areas as ornamental or landscaping plant. In India it is currently grown along highways and gardens.
It grows from 2 to 6 m tall. It is commonly grown in its natural shrub form. Its flowers are pink or red. When in full bloom the plant looks vary beautifu.This plant is currently classified as Nerium in the sub-species Apocynaceae.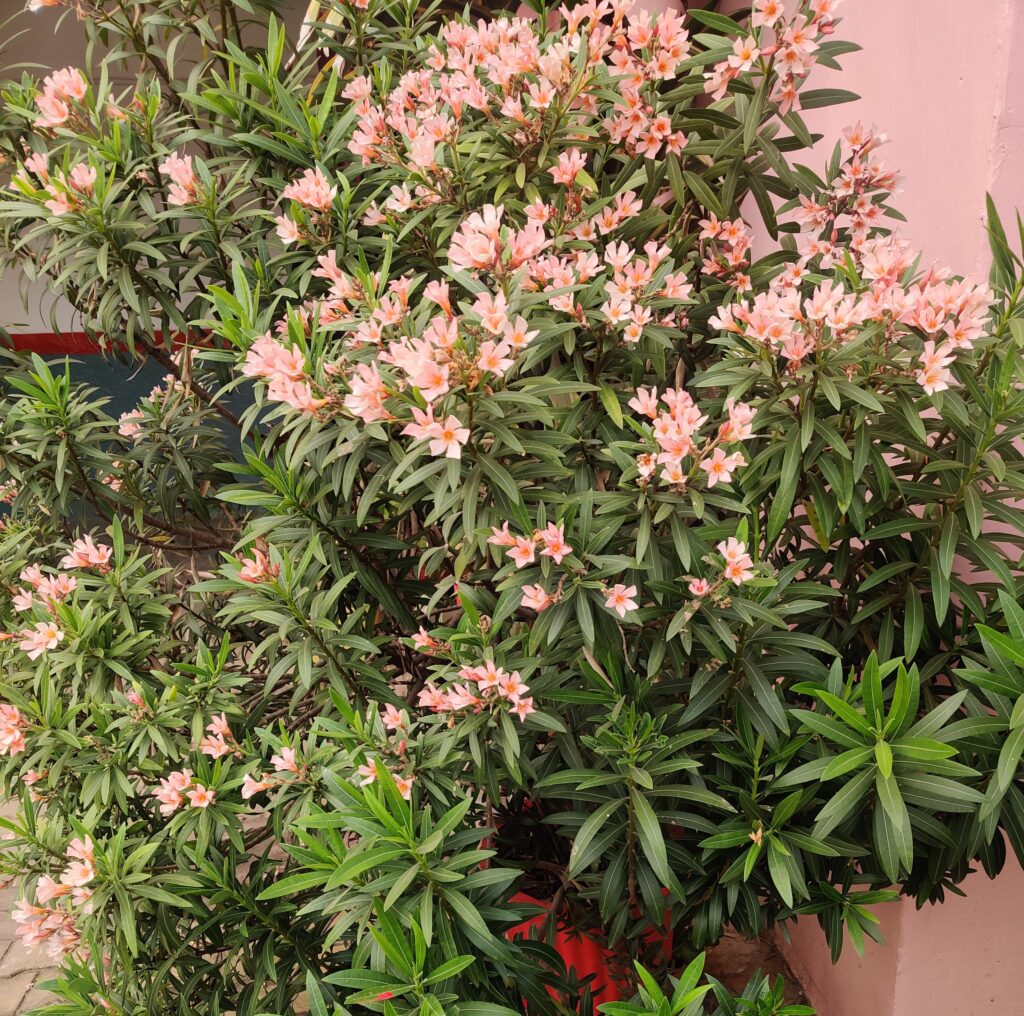 This plant contains toxic compounds hence it is considered as a toxic or poisonous plant. It is due to its bitterness that most of the animals do not like it to eat.
This plant is resistant to drought but is sensitive to frost.