A new technique of carbon fixation is reported to solve the problem of pollution due to burning of rice stumps. This technique is Carbon Fixation.
The technique of carbon fixation has been developed by Dr. Ram Swaroop Meena of Banaras Hindu University, U.P. – India who has patentized his technique entitled "Low cost Biochar with Integrated Nutrient Management".
Dr. Meena claims that the Biochar (Bio-Charcoal) produced by his technique can remain in soil up to hundreds of years. During this period the Biochar will reduce pollutants existing in the soil thereby enhancing crop production. A farmer can adopt this technique on zero budgets.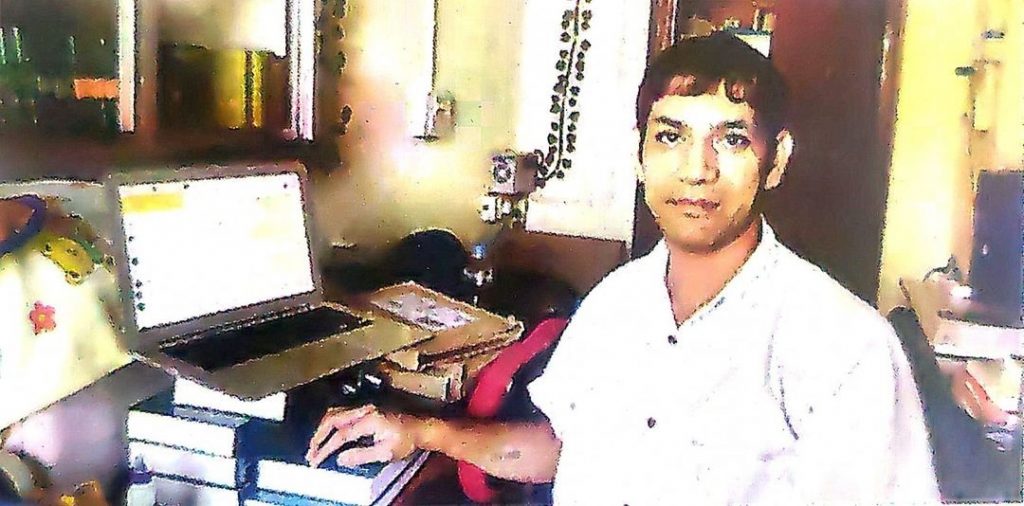 Burning of rice stumps or stubbles and mixing the burnt out material into soil has been proved harmful. The form of carbon so produced causes air pollution. Secondly, if mixed into the soil, it cannot be retained there in the soil for long.
When after a two crop cycle the field is ploughed, the carbon is released from the soil and goes into the atmosphere. There it contributes to the concentration of Green House Gases (GHGs). This technique of carbon fixation presents a solution to this problem.
Dr. Meena conducted his experiments in a farm of Agriculture Science Institute of the University. He was supported by Prof. Ratan Lal, the winner of the World Food Prize.
Since the whole project of Carbon Fixation is in the Official Process Dr. Meena was not in a position to disclose its broad details. However he reported that paddy stumps were put into a deep trench and covered with soil leaving a hole for exchange of gases. The stumps were burnt in the ditch under very low supply of oxygen. The process is more or less similar to that of making wood charcoal.
In the present process the paddy stumps turn into charcoal. This charcoal can be mixed into soil with the fungus powder available in the market.
The machine of making Biochar costs about twenty lakh while the current technique is of zero budgets.
The use of the Biochar for the conservation of soil health and as a fertilizer is a new step. The project has been sent to the Government of India and the Government can send the technique for the application by common farmers.
Carbon is an essential nutrient for the soil. Indian soil lacks carbon. For example the soil of Punjab contains 0.2 percent carbon whereas the soil of Varanasi contains 0.4 percent carbon as against the standard of 1 to 1.5 percent.
If rice stumps are converted into manure and mixed into soil, it cannot produce any considerable benefit. On contrary, mixing of Biochar into soil is proved as a boon for it. It enhances water holding capacity and increases fertility of soil while reducing its toxicity.
Feature Image and concept Courtesy: Dainik Jagaran
Key words: paddy, stumps, burning, soil, carbon fixation