If you wish to remain healthy, do combine these five items in your food.These five items will keep you healthy and control your blood -pressure, provide you muscular strength and solve your digestion problems.
Onion
Onions are members of the Allium genus of flowering plants that also includes garlic, shallots, leeks and chives.Consumption of onion corrects blood circulation.I contains flavanoides, the antioxidants that protect us from heart diseases. Consumption of onion prevents constriction in arteries and nerves.These are low in calories but high in minerals and vitamins.It has been estimated that a single onion usually contains 44 calories but it is loaded with minerals and vitamins.
A study in 70 overweight people with high blood pressure found that a dose of 162 mg per day of quercetin-rich onion extract significantly reduced systolic blood pressure by 3–6 mmHg compared to a placebo.
A study in 54 women with polycystic ovarian syndrome (PCOS) found that consuming large amounts of raw red onions (40–50 grams/day if overweight and 50–60 grams/day if obese) for eight weeks reduced total and "bad" LDL cholesterol compared to a control group.
Red onions are rich in anthocyanins, which are powerful plant pigments that may protect against heart disease, certain cancers and diabetes.
Eating onions may help control blood sugar, which is especially significant for people with diabetes or prediabetes.
A study in 42 people with type 2 diabetes demonstrated that eating 3.5 ounces (100 grams) of fresh red onion reduced fasting blood sugar levels by about 40 mg/dl after four hours.
Studies show that onion consumption is associated with improved bone mineral density.Onions have been shown to inhibit the growth of potentially harmful bacteria like E. coli and S. aureus.Onions are a rich source of prebiotics, which help boost digestive health, improve bacterial balance in your gut and benefit your immune system.
Garlic
Garlic provides us many benefits.It corrects blood circulation.Besides, it is a good antioxidant.It is special due to the fact that it contains sulphur and Alicin. Both of these substances speed up the flow of blood in tissues. These substances relax blood pressure and relax blood vessels.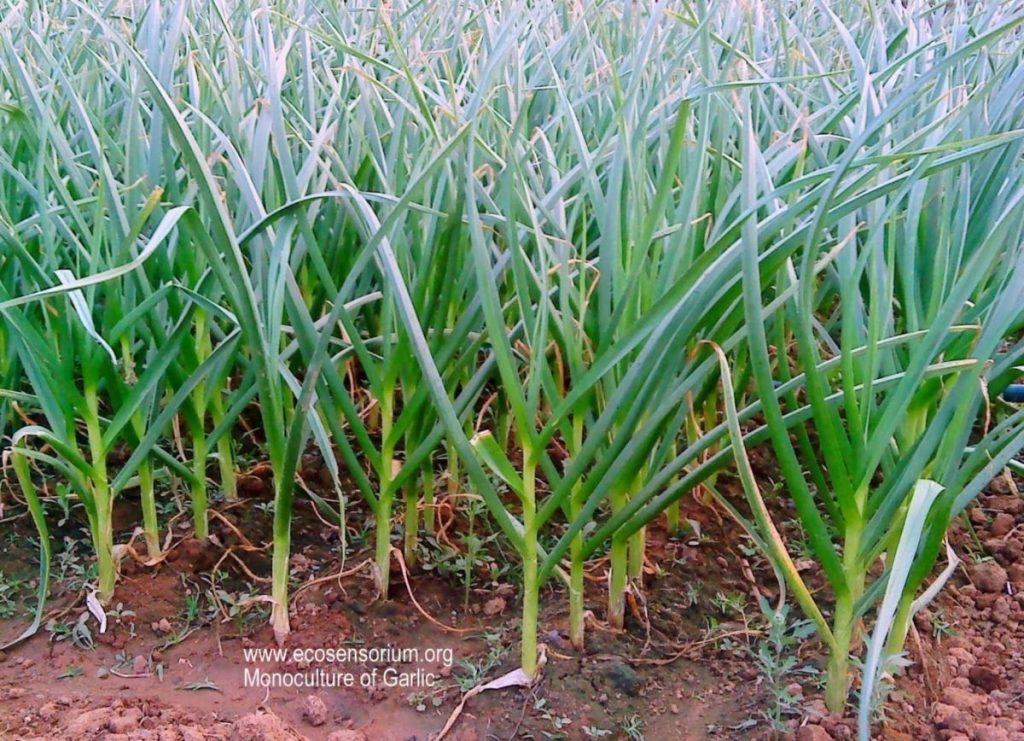 Garlic is a plant in the onion family that's grown for its distinctive taste and health benefits. It contains sulfur compounds, which are believed to bring some of the health benefits.It is low in calories and rich in vitamin C, vitamin B6 and manganese. It also contains trace amounts of various other nutrients.Garlic supplements help prevent and reduce the severity of common illnesses like the flu and common cold.
High doses of garlic appear to improve blood pressure for those with known high blood pressure (hypertension). In some instances, supplements may be as effective as regular medications.Garlic supplements seem to reduce total and LDL cholesterol, particularly in those who have high cholesterol. HDL cholesterol and triglycerides do not seem to be affected.
Ginger
Ginger is very useful for health. It not only increases the taste of food, it protects us from many health problems.It's regular consumption keeps the body disease free.It protects us from disease causing bacteria and improves brain function.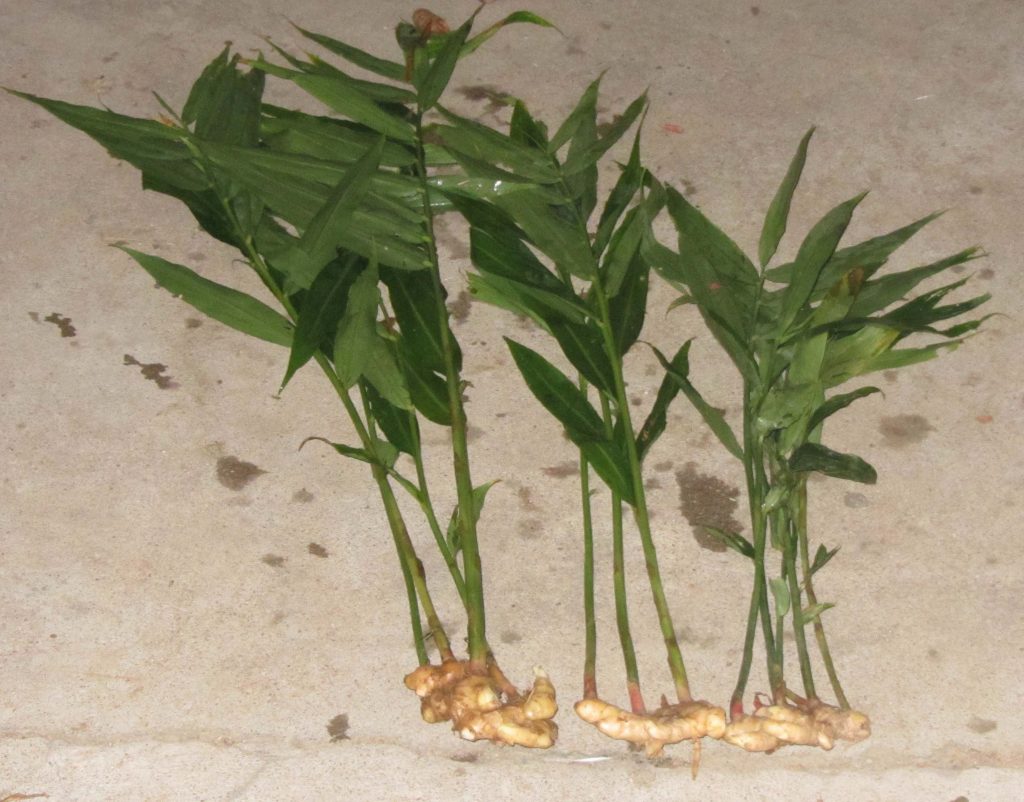 Ginger belongs to the Zingiberaceae family, and is closely related to turmeric, cardamom and galangal.
Ginger has a very long history of use in various forms of traditional/alternative medicine. It has been used to help digestion, reduce nausea and help fight the flu and common cold, to name a few.
Ginger can be used fresh, dried, powdered, or as an oil or juice, and is sometimes added to processed foods and cosmetics. It is a very common ingredient in recipes.Ginger is a popular spice. It is high in gingerol, a substance with powerful anti-inflammatory and antioxidant properties.
There are some studies showing ginger to be effective at reducing symptoms of osteoarthritis, which is a very common health problem.Ginger has been shown to lower blood sugar levels and improve various heart disease risk factors in patients with type 2 diabetes.
Ginger appears to speed up emptying of the stomach, which can be beneficial for people with indigestion and related stomach discomfort.It appears to be very effective against menstrual pain when taken at the beginning of the menstrual period.
There is some evidence, in both animals and humans, that ginger can lead to significant reductions in LDL cholesterol and blood triglyceride levels.Ginger contains a substance called 6-gingerol, which may have protective effects against cancer. However, this needs to be studied a lot more.Studies suggest that ginger can protect against age-related damage to the brain. It can also improve brain function in elderly women.
Pomegranate
Pomegranate is said to protect us against many types of blood problems. It is because it is reported to contain polyphenols in good amount. This fruit contains nitrates also and it reduces bad cholesterol.
The skin of the pomegranate is thick and inedible, but there are hundreds of edible seeds within. Each seed is surrounded by a red, juicy and sweet seed covering known as an aril.The seeds and arils are the edible parts of the fruit — eaten either raw or processed into pomegranate juice — but the peel is discarded.They are rich in fiber, vitamins, minerals and bioactive plant compounds, but they also contain some sugar.
Pomegranates contain punicalagins and punicic acid, unique substances that are responsible for most of their health benefits.The punicalagins in pomegranate juice have been shown to reduce inflammation, one of the leading drivers of many serious diseases, including cancer and diabetes.Preliminary evidence indicates that pomegranate juice can be useful in men with prostate cancer, potentially inhibiting cancer growth and lowering the risk of death.
Regular intake of pomegranate juice has been shown to lower blood pressure levels in as little as two weeks. Several human studies have shown that pomegranate can have benefits against heart disease. It improves your cholesterol profile and protects LDL cholesterol from oxidative damage.
Termeric
Consumption of termeric protects from many diseases. The chemical constituent of termeric is very beneficial to health.
According to a report consumption of termeric increases the production of Nitric Oxide and reduces stress. Termeric makes the immune system strong and protects us from many infections.
Curcumin is the main active ingredient in turmeric. It has powerful anti-inflammatory effects and is a very strong antioxidant.However, the curcumin content of turmeric is not that high. It's around 3%, by weight.Chronic inflammation contributes to many common Western diseases. Curcumin can suppress many molecules known to play major roles in inflammation.Curcumin has powerful antioxidant effects. It neutralizes free radicals on its own but also stimulates your body's own antioxidant enzymes.
Curcumin has beneficial effects on several factors known to play a role in heart disease. It improves the function of the endothelium and is a potent anti-inflammatory agent and antioxidant.Curcumin leads to several changes on the molecular level that may help prevent and perhaps even treat cancer.
Arthritis is a common disorder characterized by joint inflammation. Many studies show that curcumin can help treat symptoms of arthritis and is in some cases more effective than anti-inflammatory drugs.
A study in 60 people with depression showed that curcumin was as effective as Prozac in alleviating symptoms of the condition.Due to its many positive health effects, such as the potential to prevent heart disease, Alzheimer's and cancer, curcumin may aid longevity.