Madua or ragi or finger millet which falls under coarse grain is a very nutritive diet. The Indian Government has declared an integrated policy to encourage the use of coarse grain. Through it is clear that importance of coarse grain is about to rise in near future.
If we study the Indian history, we see that persons from common to elite class have been using coarse grain on large scale.
In a story there was once a struggle between Vishwamitra and Devraj Indra. Devraj Indra stopped the supply of grain to inhabitants of earth. Vishwamitra produced five types of grains at the bank of river Koshiki. Madua was one among those grains.
All the five types of grains created by Vishwamitra fall under the category of coarse grains. All these five coarse grains have rich store of nutrients.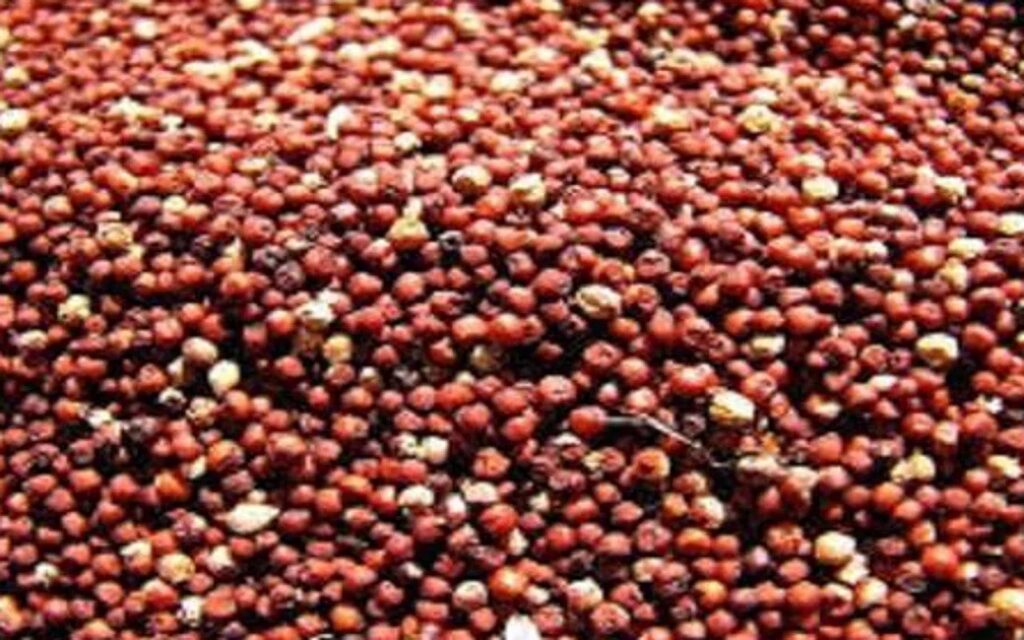 Coarse grains have been very important before independence. Later, the importance of coarse grains started falling for the elite class. Madua, Jowar, Bajra, maize, gram, kodo, kangani, kutki, sawan etc. started losing their importance. These were now neglected.
Now, as the science has declared coarse grains nutritionally important, people has started welcoming these grains. Government too is accepting coarse grains as important food of future. The Government of India has started working on the plan of accelerating cultivation of these grains.
Ragi or Madua is very popular among coarse grains. If we go with the crop scientists, Madua is a coarse grain principally grown in dry areas of Africa and Asia. Modern crop scientists are of the opinion that it is a plant of high lands of Ethiopia.
In India Madua has a history of 4,000 years. It is efficient to be adapted in high areas. In Himalayas it is grown up to the altitude of 2300 meters.
Madua is grown with Kharif crops in the planes of north India. Since it requires less water, it is grown in summer days and harvested before the crop of Aghani rice. In many areas, it is grown with oilseeds and pulses.
In India, Madua is considered as grain of the poor. India contributes 58 per cent among coarse grains. Madua completes its life cycle in three to four months. It requires less water, and it has capacity of more disease resistance than other coarse grains.
In India about 9.5 lakh hectare land is covered with Madua crop. The annual production of this crop in the country is about 13.2 lakh tonnes. It is grown mainly in Karnataka, Tamil Nadu, Orissa, Andhra Pradesh, Maharashtra, Jharkhand and Uttarakhand. Though correct data are not available, it is said that this crop is grown in about 40 lakh square Kilometres in the world. Once it is ripe, its storage is very safe.
In view of nutrients Madua contains Methionine Amino Acid which is not found in grains that principally contain starch. In average 100 grammes of Madua seeds nutrients that are found are- 7.3 percent protein, 1.3 percent fat,72 percent carbohydrate, 3.10 mg calcium, 3.90 mg iron, 0.42mg Thiamine, o.19 mg riboflavin, and 1.1mg Niacin.
These days, the economic value of Madua has also increased. It is used in making bread, dosa, and roti. It is also used in making liquor. Laddoos of Madua are made by mixing it with jaggery. These Laddoos are in good demand in Jharkhand, Chhattisgarh and Orissa. In Uttarakhand halwa of flour of Madua are made.
Madua can be kept in the category of super food. There has been a lack of research about this crop. In 1986 Integrated Laghu Kandan Unnayan Pariyojana was launched. After it, crops giving more production were developed. No research has ever been done on coarse grain crops. Madua can be proved as a boon to farmers. For this adequate research on this crop is necessary.